The Prettiest Village in Maine
quality time in Wiscasset. plus swimming holes, sunset sips & more.
I've certainly spent time in Wiscasset throughout my years of living in Maine - and I imagine you have too. I'd guess most of your "time" spent in the self-proclaimed prettiest village has never been totally sufficient, or for an extended stay.
Mine have been quick jaunts or layovers - lunch to break up the drive on my way DownEast, brief antique shopping strolls to stretch legs before heading to hike in Acadia. I've certainly spent time in the bottleneck that occupies a portion of the town on Route 1, watching the winding line at Red's Eats grow, soaking in the tidal waters of the Sheepscot River that surround the town.
It being only an hour from home, I've never thought to make Wiscasset the final destination. Until last week, that is.
I snuck away for one heavenly solo night. A 24 hour retreat to attempt to finish a project I'm working on, to skip my kid's bedtime routine, to sit alone in a restaurant with a good book and generous glass(es) of wine. A breakaway! The stuff of dreams!
My getaway was to Sea Salt Boutique Cottages which sits just on the outskirts of the village in the historic district, but within walking distance to everything that downtown offers. It's dripping in charm and history, but also provides utmost accessibility. After you park your car at check-in, you won't need it again.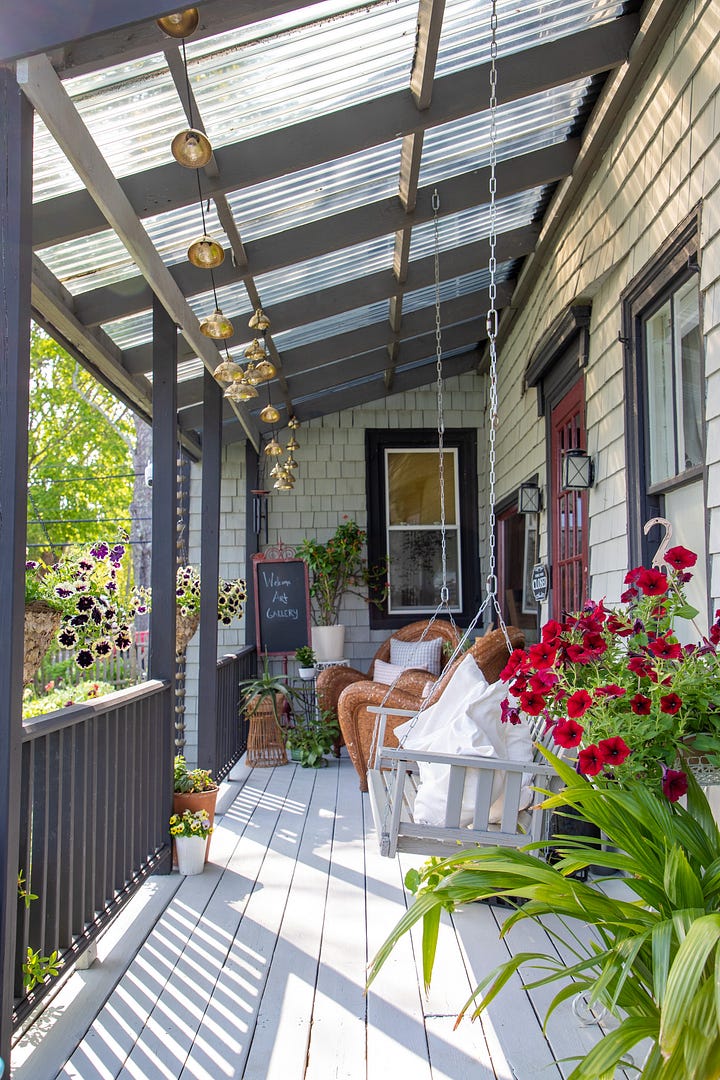 There are three sweet cottages to choose from - so, if looking for a full extended family getaway in Maine but with *some separation from said extended family* - this is it, folks. This is also one of those elusive Maine summer rentals that will accommodate a one night booking if you are indeed making your way down the coast and desire breaking up the trip a bit - or if in desperate need of a quick escape, I mean, staycation. There's a full house rental (Acorn Cottage), plus the guest house (Sea Cloud) and where I called home for the night, the Sea Salt Cottage.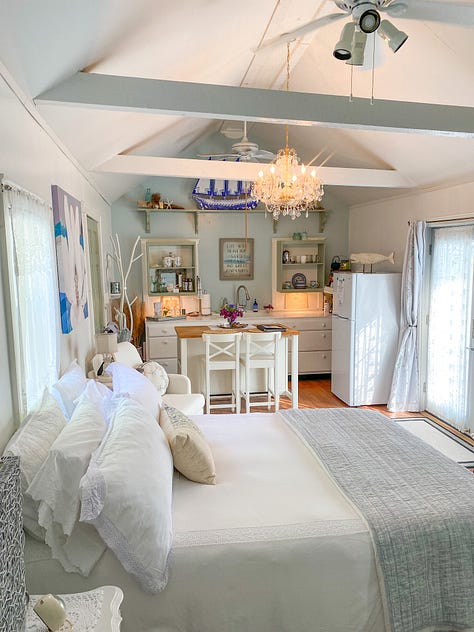 Ammi, one of the hosts, lives on the property with her family. She's an artist, and her art gallery - Gallery 87 - also sits on the property and is open for guests to peruse her bright, colorful scenes of Maine and beyond. Each morning, guests can enjoy Ammi's warm, homemade blueberry muffins waiting for them inside the gallery, underscored by soft jazz music playing, a delicate way to launch another day.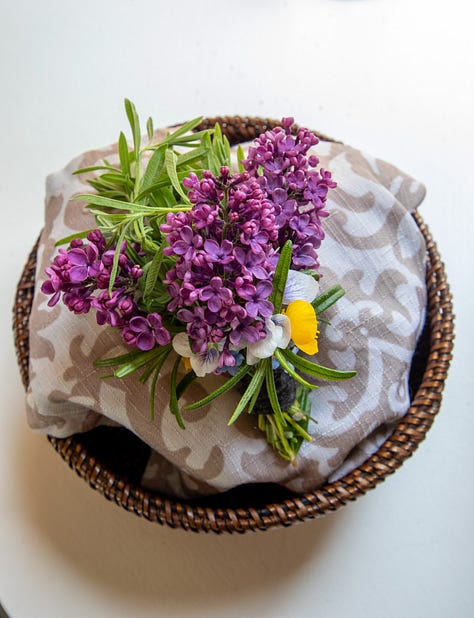 Before I checked in, I luckily had devoted some time to walking the streets of Wiscasset - because when I woke up in Sea Salt, I wasn't budging. I'm normally up with the sun, out the door, on a trail when I have solo time - but I brewed some Speckled Axe, dug into my book and pulled the covers back up high. Fresh flowers and highly intentional touches help complete this immaculate, comfortable haven.
Besides my reluctance to get out of bed: in 24 hours and on a Tuesday, you can only do so much. During my quick visit, I managed dinner at Back River Bistro - a new restaurant, dangerously delicious, a quick stroll down the street from Sea Salt. I contemplated just how many pens and journals would be acceptable to acquire at the deliriously cute Rock Paper Scissors store. I strolled by the Butterstamp Workshop, a shop that manufactures three-dimensional castings of antique buttermolds from a private collection. I spent time at the water, spotting herons and bald eagles. I pet a dozen or so dogs as they passed, made small talk with their owners.
My next stay in Wiscasset will include eating everything I possibly can at The Alna Store, sips of orange wine and bites of lemon curd at in a silent way, a revisit to one of my favorite dinner spots for littlenecks and linguine, Water Street Kitchen & Bar. Some perusing at BIRCH and In The Clover for home goodies - and strolling, lots more strolling of the darling streets, reading of the historic signs.
There are towns in Maine that sometimes get treated as gateways - blips before the main attraction. I think about this often when I drive through Ellsworth on my way to Bar Harbor. Geez, I routinely think surveying Main Street, this town has this beautiful little heartbeat uniquely all it's own - a town deserving of a full stay, much more than a lunch break or quick window scan during a drive-by.
Wiscasset is one of those deserving towns, a village so entirely worthy of being your final destination.
---
on another note:
Some of you have asked how to access past newsletters without having to search your email. Easy! You can always revisit newsletters on my landing page through Substack here or directly on my website here. Bookmark either page through your web browser to maintain easy access!
---
Pssst: I've got an exclusive promo for a discounted stay at Sea Salt Boutique Cottages below (no minimum nights required & super reasonable rates!) Don't miss out on this promo (and other discounts!) - upgrade your subscription today:
---
This post is for paid subscribers